Calculation of Estimated Particles per Dose
This is applicable to those viruses for which an estimate of starting numbers can be made, such as endogenous retroviruses.
Measured or estimated concentration of virus in cell culture harvest = 10
6
/mL
Calculated viral clearance factor = > 10
15
Volume of culture harvest needed to make a dose of product = 1 L (l0
3
mL)
II. Calculation of Estimated Particles/Dose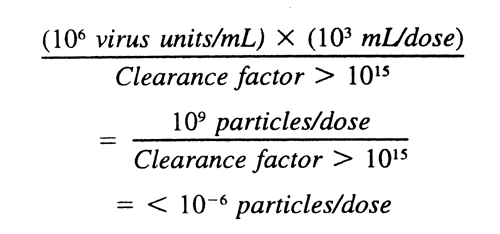 Therefore, less than one particle per million doses would be expected.